Awards & Recognitions
As a devoted philanthropist, Papa Doug has been honored with many prestigious recognitions and awards.
2017

USO San Diego STAR

2016

USO San Diego Patriot Award

2013

San Diego Nice Guy of the Year

2012

Alexis De Tocqueville Society, United Way of San Diego

2008

Commisioner, California Travel & Tourism

2007

Sigma Chi Significant Sig Award and Hall of Fame

2005

Father of the Year, American Diabetes Association
2003

Alonzo Award, Downtown San Diego Partnership

2003

Convisionary Award, San Diego Convention & Visitors Bureau

2003

LEAD San Diego Visionary Award

2001

Man of the Year, San Diego Chamber of Commerce

1985

Man of the Year, Young Presidents Association

1970

WPO/YPO Member
Developments
Papa Doug Manchester selectively invests in commercial, residential and hospitality properties, and has been an integral part of the evolving convention, tourism and hospitality landscape in the nation.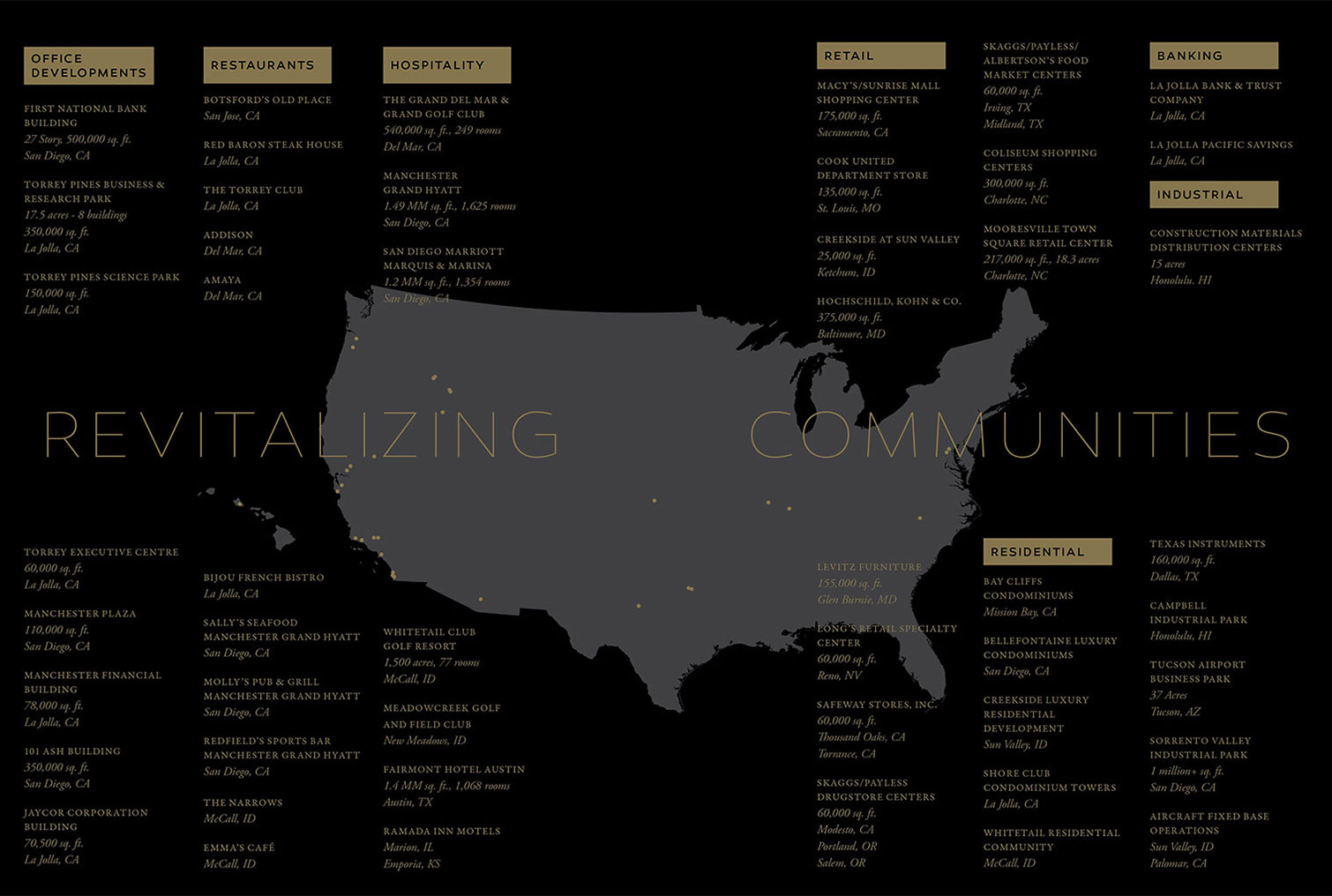 Philanthropy
With a devoted focus and dedication to philanthropy, Papa Doug is an active member in all of the communities he develops. Serving on a number of boards and executive committees, Papa Doug donates time, talent and resources to organizations focused on children, health & human services, and education.